CTV Morning Live: Mortgage Minute - May 23 2017
Date Posted: June 1, 2017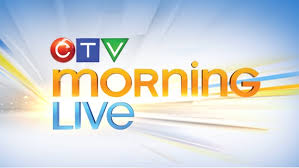 With the recent floods that have plagued regions of Ottawa and Quebec, Frank Napolitano discusses the potential implications the flood damage can have if you plan on refinancing your mortgage.
If you have enough equity in your home, looking to refinance into a new mortgage in order to pull out some additional funds to help repair your home is a popular solution. With today's mortgage rates being at all-time lows, it makes more sense to carry your repair costs into your mortgage, rather than keeping the costs on a high interest credit card or unsecured line of credit.
Today's mortgage lenders frequently require a residential appraisal to be completed for purchases, refinances and renewals. If you have any traces of flood damage, appraisers will mark this in the report and it can have a negative effect on your home's appraisal report. Flood damage may not affect your home's value, but potential lenders also consider the condition of your home as well.
Are you looking to purchase a home that may have gone through a flood? Be sure to hire a qualified home inspector to thoroughly inspect the home prior to purchasing it. An inspector can potentially save you hundreds, or thousands of dollars' worth of repairs that you may have to do down the road.